April 18, 2020
Microsoft Teams Custom Backgrounds
Microsoft Teams has been of the most used Enterprise Communication application, and with its new feature it is becoming smarter as well as fun. Whenever we sit in the video chat, it always shows our background which might be sometime lousy. Hence to over-come this Microsoft Teams came with Custom Backgrounds.
Currently there are few backgrounds on the Microsoft Teams library, but you can have your own custom one too.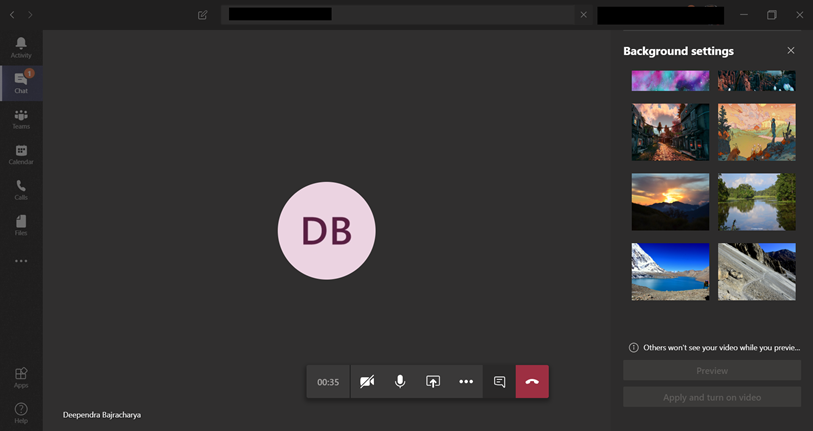 To have a custom background, you need to do a bit of trick.
You need to have your custom background ready
Right click on your window button or go to run and type as below:
%APPDATA%\Microsoft\Teams\Backgrounds\uploads
Copy your background and paste it over here.
Now you will be able to see the background as of below
So I did some testing with my custom background ( don't go with my grumpy face due to lockdown, trying to enjoy with Microsoft Teams now 😀 )
So here is one more of Tilicho lake, Highest altitude lake in world lies in Nepal
Here one my friend trying to get ambience of pub during lockdown in Nepal. hope he had enjoyed this view…. 😛
#STAYHOME #STAYSAFE