February 1, 2017
[Solved]Error: The Windows Component Server-Gui-Mgmt-Infra isn't installed on this computer.
Hi Guys, this was first time to install Exchange 2016 on Windows Server 2016. I thought it would be quite easy to get install with only the per-requisites, but suddenly on the 'Readiness Checks' I got the hiccup for the installation process.
Issue:
Error: The Windows component Server-Gui-Mgmt-Infra isn't installed on this computer and needs to be installed before Exchange Setup can begin.
I tried to get install Server-Gui-Mgmt-Infra, but that has already been removed from the Server 2016 Version 1607 (OS Build 14393.693). Looking to this I figured out the issue was not with OS, this must be something with Application.
 Resolution:
if you do have a issue arises with the different Operating system rather than Windows Server 2016, you can have a manual installation of these features from the installation media of Operating system. But if you do have specifically issue with the Server 2016, it is not the issue of it…. it is just a new version of OS with little more advancement on the feature inbuilt. So, Gone through everything for the installation but yet no solution found.
Hence, I went through the Cumulative Update(CU) for the Exchange server, found that CU 4 is the latest. Unlike previous CU updates, this CU Updates are not only update but also the installation file to install Exchange server. Hence, I downloaded a newer version of CU greater than CU4 i.e. CU 4 for Exchange Server 2016 (KB 3177106)  or any latest CU of Exchange 2016. eg. Cumulative Update 8 for Exchange Server 2016 (KB4035145)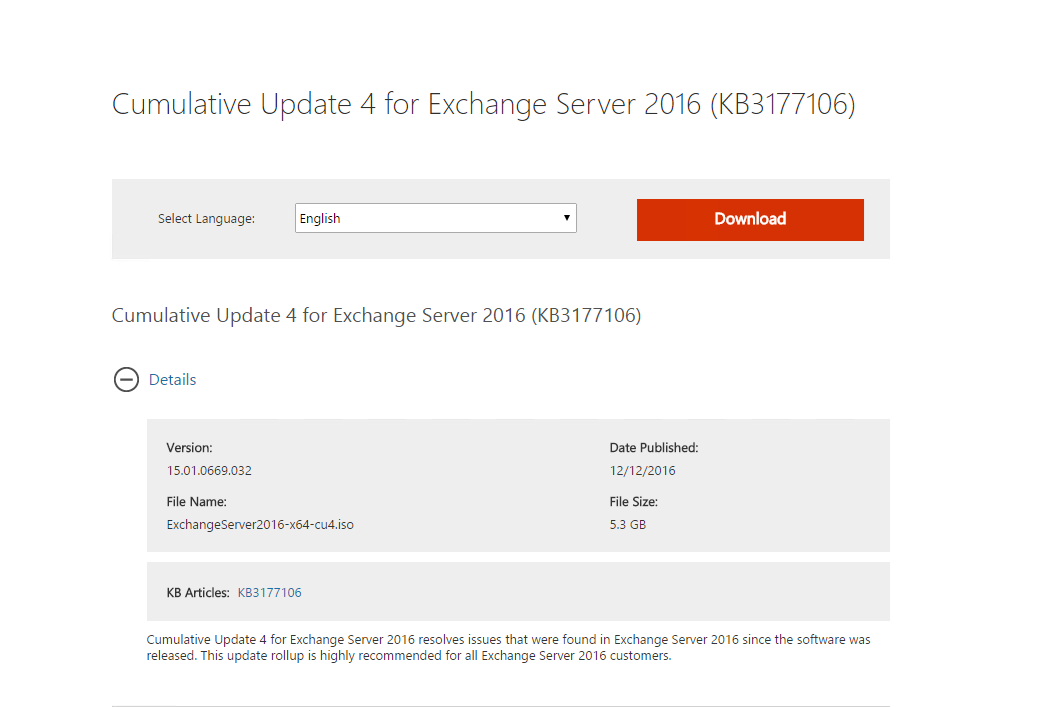 And tried again to install the Exchange 2016, and yup it is working 🙂
Hope this was helpful post to you guys.