August 15, 2017
Bulk Upload users on Office 365 Tenant
Creating the user on the office 365 is the simple task. We can just add new user, fill the details, provide password, provide license and click on create. But if there are large number of users, or few hundred than it is almost impossible to create one by one. Yes, if you do have Active Directory synced with Office 365 it will be easy but if no AD synced then what to do?? So, in this blog I will be sharing on how we can bulk upload users on office 365 tenant.
On the Very first you need to get login in your office 365 Portal and get to the admin panel. On the Active Users panel, you can see the 'More' click it and select '+ Import Multiple users'.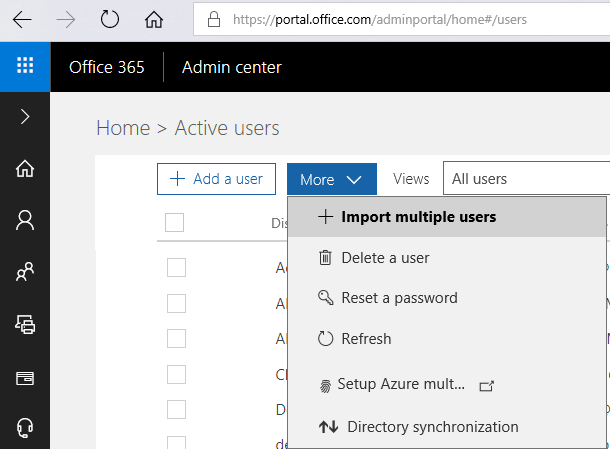 You will get a new window on the right side of your browser with few details as of below
You can get the instruction and format of the CSV file you need to match for the uploading bulk users. Basically, these file formats are as of like this when you download.
So, you can select the file in the CSV format to upload and click on verify to check the consistency of the data on that file. Once the data is verified you can upload the bulk users, else for any error you need to fix it first.
Once you click the 'Next' you will get the option to assign license and location for these bulk users. Select the license type and click on 'Next'. For the best practice, select sign-in Status as 'Sign-in blocked' so that you can easily filter the created users and if need to track or modify you can do it easily.
It will take a while to get upload the users on office 365 tenant. Once done, you will get the result to send the password on the Admin account and download the password of specific users in csv format.
As said earlier, you can easily filter the user with sign-in blocked and then modify as per required.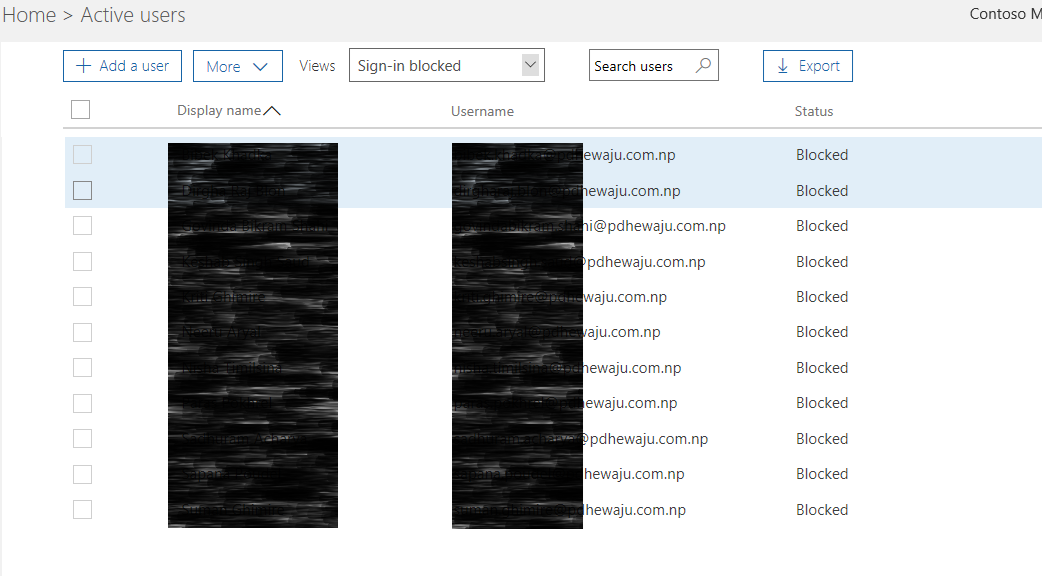 Hope this was quite easy for uploading the users on the office 365 tenant.